EZ On The Earth – Ships Recycle Kits Within 24 Hours!
The EZ on the Earth Division of Lighting Resources has quickly become one of the nation's largest providers of recycling kits. EZ on the Earth offers an ever-expanding assortment of recycle kits and environmentally friendly products including zero energy exit signs and markings. Our online store makes it easy to order and your recycle kit will ship from our warehouse within one business day.
It is EZ to order bulbs, battery, and other recycle kits form the nation's largest bulb recycler!  Fill your bulb, battery, or other material kit per instructions and ship back using the included prepaid shipping label. Your Certificate of Recycling is available online.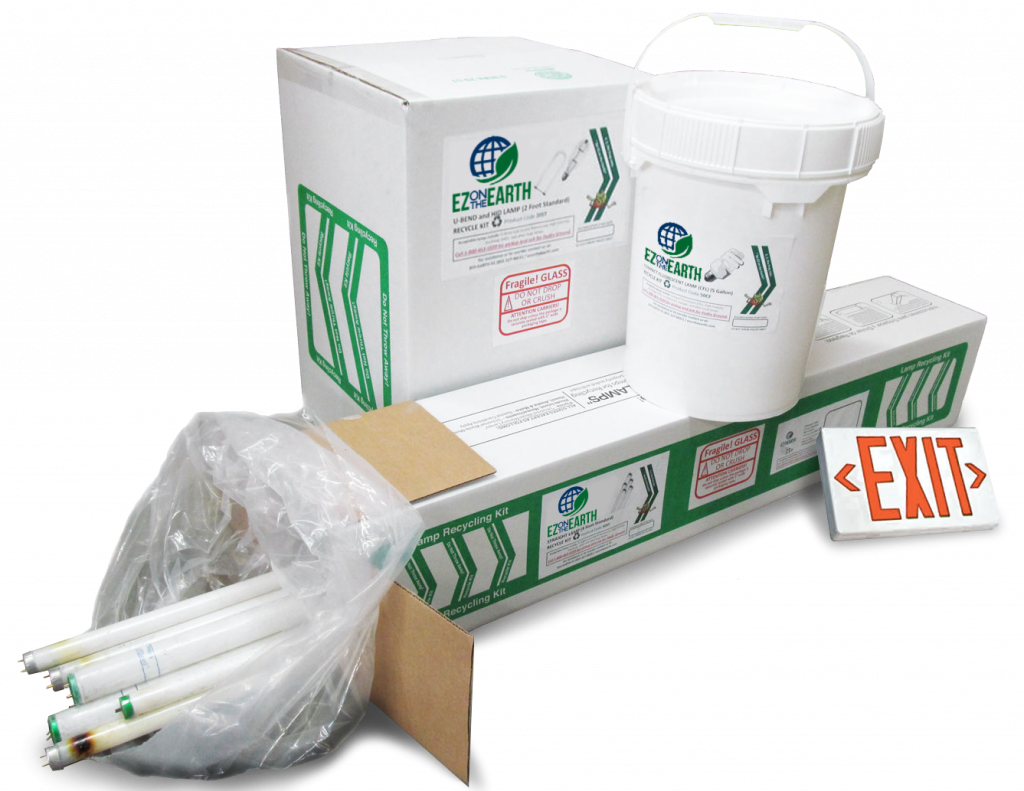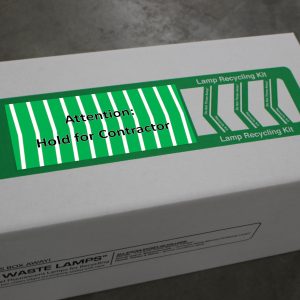 Our innovative packaging allows free custom labeling allowing specific instructions such as "Hold for Contractor", or adding a unique logo.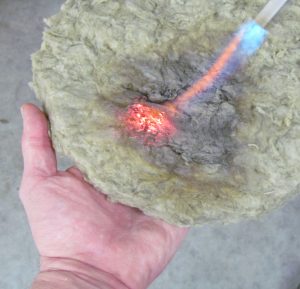 We are also one of the first companies to offer fire resistant insulation in our battery pails, resistant up to 2,000 degree Fahrenheit, as a precaution against battery sparking.
Why Choose Us
Everyone understands that it's important to protect the EARTH. Not everyone knows that EZ on the Earth makes it easy to recycle spent bulbs, batteries, ballasts, and more. One phone call and one low, upfront price, gets you a prepaid, mail back recycle kit. Simply CLICK HERE or call (855) EARTH-55.
All fluorescent lamps, as well as many other types of lamps, contain mercury, a toxic material that should be kept out of the environment. Our state-of-the-art retort ovens remove mercury from phosphorus powder, and triple distillation equipment returns it to virgin specifications so it is more likely to be reused.
Regulations issued by the federal government require the proper management of spent lamps, batteries, smoke detectors, tritium exit signs, and mercury-containing thermostats, thermometers, and switches. EZ makes it easy to stay in compliance by properly recycling these items.
Technology used by Lighting Resources to recycle lamps collected by the EZ on the Earth division is unsurpassed in the recycling industry. Better equipment ensures more material is recovered and recycled and, where possible, reused, better protecting the environment and mitigating clients' environmental liability.
Healthy environmental practices make it possible to protect our ecosystem today for future generations, and you can be sure of your part in it. When you recycle your waste with us, you can get a Certificate of Recycling for each recycle kit, which documents that you have properly managed your waste products.